Automate your Buy X Get Y Discount on Shopify - BOGO & Quantity Discounts
Shopify introduced this week the new BUY X GET Y discount type. Perfect for BOGO offers or Quantity discounts. You can combine it with our Automatic Discount to automate its application.
1.Create a Buy X Get Y discount in the Discounts section
For example: Buy 2 Sterling Bracelet and get a thank you bracelet for free.
This type is really powerful, for any type of BOGO-like offers.
---
2.Inside our Automatic Discount, create a rule to trigger the automatic application of this discount.
The way Shopify made the discount now, customer needs to :
Have the 3 products (2 sterling bracelets and 1 thank you bracelet) in the cart

Manually type in the discount code
If your cart doesn't respect the requirements above, you will get this error message: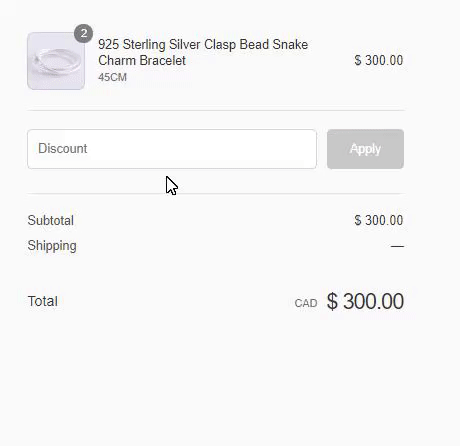 What the Automatic Discount Advanced Rules allow is:
Trigger a popup or a notification that says "Congrats you got a discount..." when you have the 3 products in your cart

Automatically type the discount code at checkout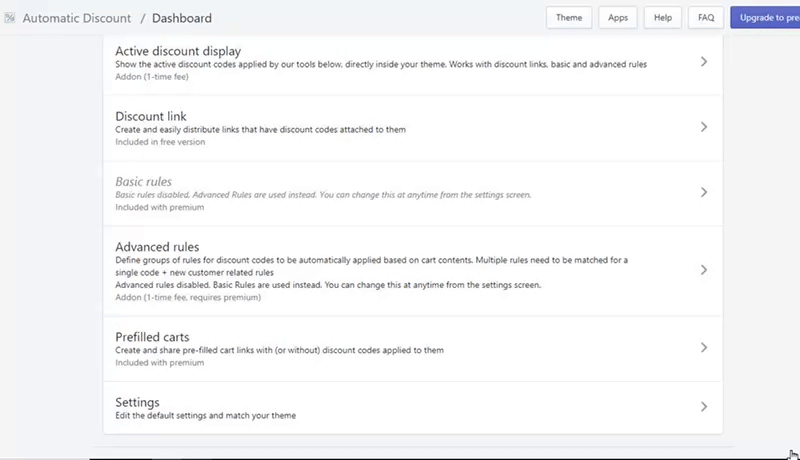 *Combining 2 rules where we have 2 of the same products in the cart and a 3rd product that will be given for free.
---
3.You can go a step further and create Buy X Get Y discount tiers.
You can do that with different rules matched with different coupon codes. For example below:
The way the rules work, if the first rule at top is not met, then our script checks the second rule below. Same logic for the 3rd and last rule.
---