Automatic discount based on inventory level in Shopify
What I want to do is apply a discount for products in a collection when inventory is greater than 1. I am trying to apply a discount if someone buys something that is in stock.
Step 1: Create a new collection
Go to Products > Collections > Create collection > select Automated collection > select the "Inventory stock" rule. Set it to "Greater than 1" if you want to solve the case above, or set it to "Less than 1" if you want to discount products in pre-sale for example with 0 inventory stock.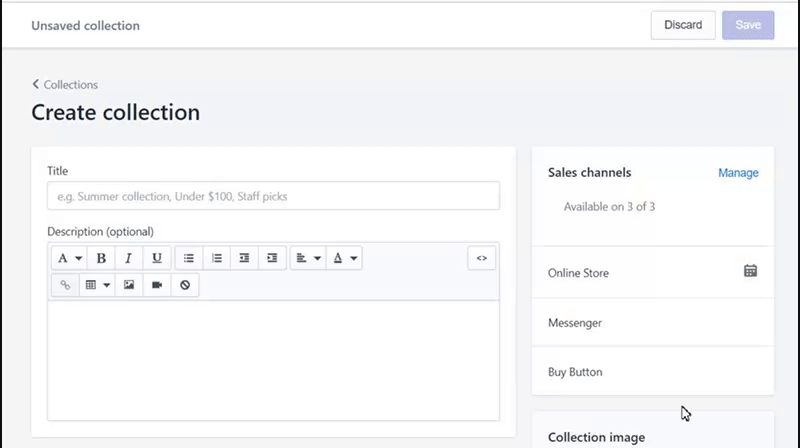 Step 2: Create a new discount code
Create a discount based on this new collection.
Step 3: Create a discount rule
The simplest would be a Basic rule with a cart amount rule (eg. cart >= $X) or with a number of items rule (eg. cart >= 3 items) without any additional restriction. But if you want to trigger the application of the discount only when there is at least one product from the new collection you created, you have 2 options; you can either create a Basic rule based on the product type restriction or an Advanced rule with this collection selected (limited to 30 products) or with the products selected (limited to 250 products; you would need to manually pick each product, though) --> See video example here.
---
Want to only discount some variants rather than products?
In case you would like to only discount some specific variants inside a product, you would need to create a product-specific discount, and only select some variants.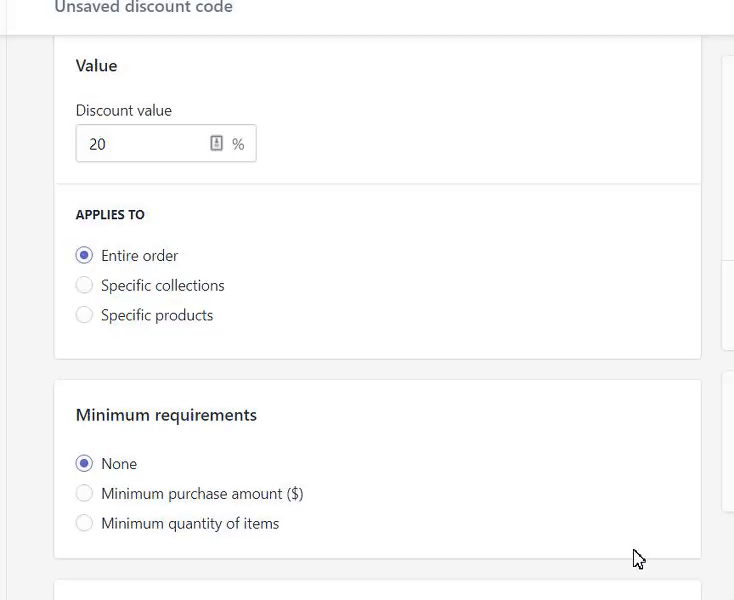 Once this above is done, you can trigger the application of the discount based on if a specific variant title is present inside the cart. Video example here.