Discount on every subsequent unit of product A added to cart
---
Question
I was wondering if you could give us a hand with getting a discount setup. I have this product on sale for $19.99 and I want the customer to get the same product for $9.99 for every subsequent version of it added to the cart.
For example if they bought 3 of that product they would pay $19.99x$9.99x$9.99 with the automatic discount.
---
Answer
1. Create a $10 discount specific to this product.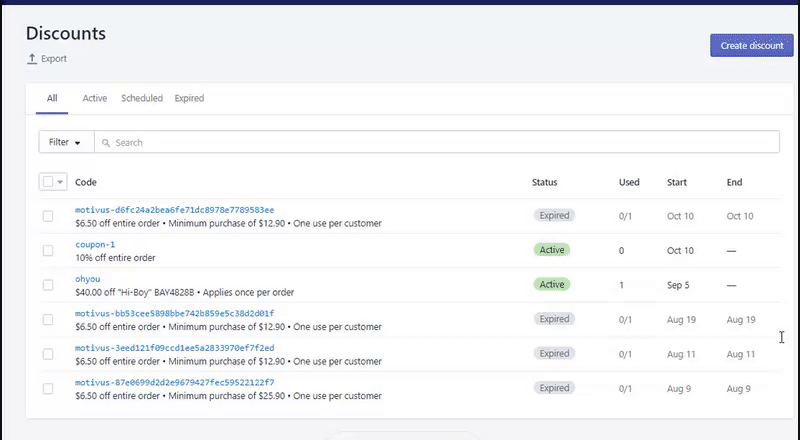 2. Make sure you uncheck the box "Only apply discount once per order"
3. Go inside our Automatic Discount app and select Advanced discount rules.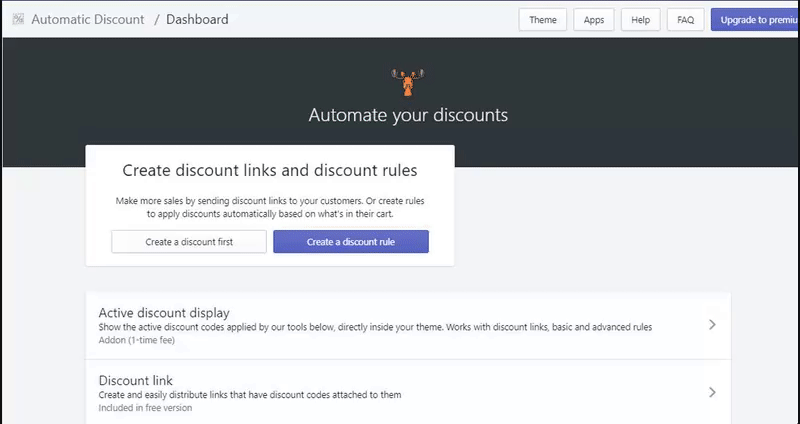 4. Select your $10 discount code.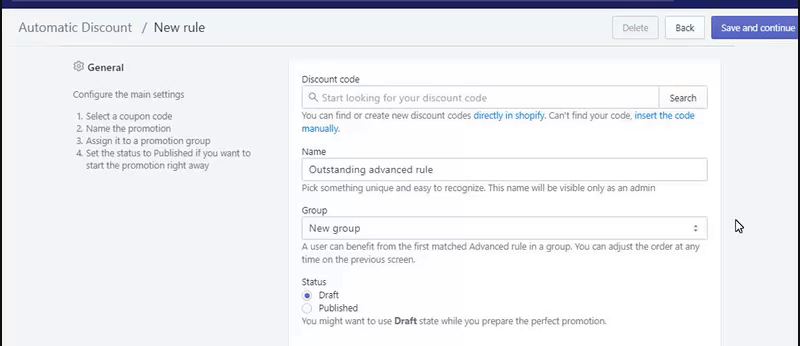 5. Create a discount rule Number of same item > 1.5 and select this product.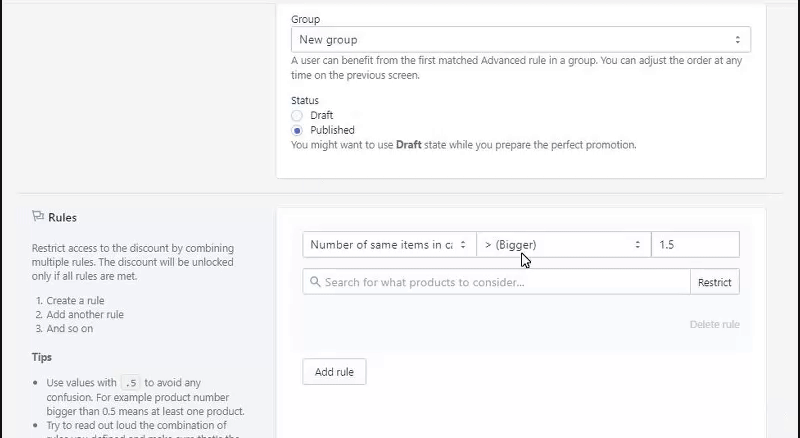 Make sure your rule is set to "published".
---