Display more than one upsell one after the other
QUESTION
Say we make an upsell offer so when you add a guitar to your cart, a popup appears asking if you would like a guitar stand as well. Guitar stands are pretty much universal, so it doesn't really matter which specific guitar they add. Anything from our guitars collection will be eligible for this offer.
Now say we also want to upsell some guitar cases. Guitars have many different shapes, so only some cases will work with some guitars. So we make a collection of guitars that we know will fit in a certain style of case, and make the upsell offer to offer them that case when they add one of the guitars from that collection.
If a customer adds a guitar from that collection we made to upsell them that specific case, we want them to be offered both the case AND the stand. Right now it is looking like a lot of the apps we've seen will only let you do one or the other; if you make another upsell offer with the same product, it'll override the previous one. We sell thousands of products and it's impossible to make a separate upsell offer for each individual product, so we'd really like an app that can show multiple offers per product so we can do it by collection instead.
ANSWER
You can do that with Ultimate Upsell. You can either display both upsells at the same time (eg. one upsell in a popup and the other one inserted "inside theme" --> this is the default option) or you can go, admin side, to disable this option and make one upsell display after the other one. Here's below where the option is located: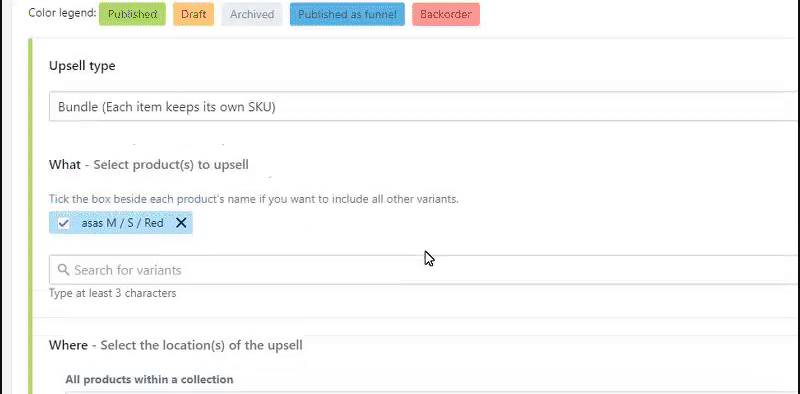 ---
For more advanced use cases, you can also unlock the funnel add-on feature