FAQ - Automatic Discount
👉 MOST ANSWERS CAN BE FOUND IN OUR DEMO STORE👈🏿
Each menu item from the navigation explains how a feature works.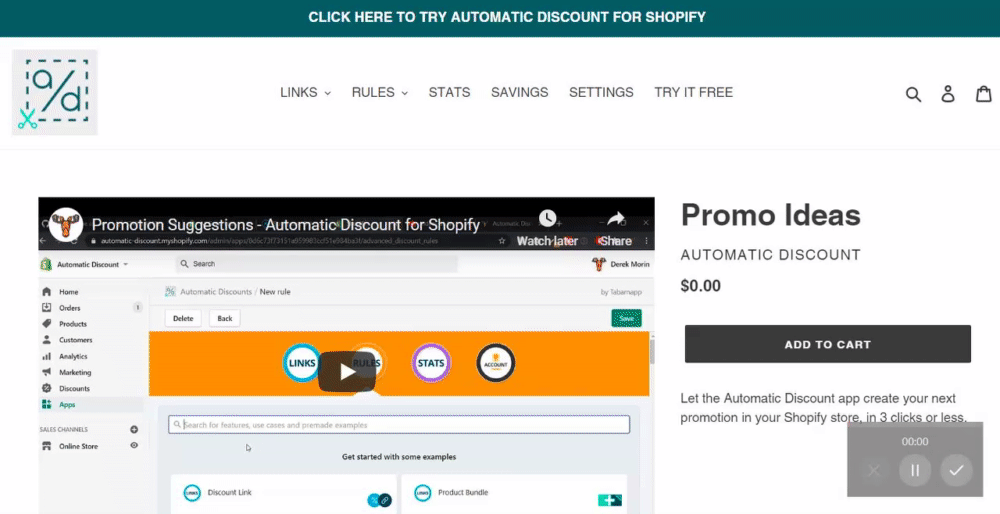 ---
---
⚠️ The app doesn't work, what can I do?
Q. The Discount Links or the Discount Rules are not working, what should I do?

A. First, check if the discount code exists in your Discounts section in the left menu of your Shopify store. Then check if you put the same discount code where it should be for the link (or the rule) to work. Lastly, check if the discount rule is published live.
Q. I tested once and it worked, but the other times it didn't.

A. If you test really hard several times in a short period of time, it's not a typical use case of a customer. The discount will be automatically applied once per user per session. Try to test in incognito mode or with another browser.
Q. The rule is applied at checkout, but if I go back and edit the cart, then go back again to the checkout, the same rule is still applied.

A. This shouldn't happen. Maybe try another cart type for the cart page (instead of the popup cart or modal cart for example).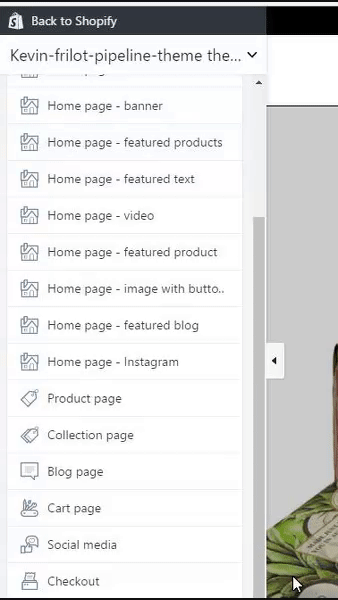 *Q. I tried everything but the app still doesn't work!
*A. Go inside the file called theme.liquid in Online Store > Theme > Edit Html/Css. Search for </body>
Then, insert this line of code
<script type='text/javascript'> tbn_cart = {{cart | json}} </script><script type='text/javascript' src="https://cdn.tabarn.app/cdn/automatic-discount/wallsh_dp.min.js"></script> right after </body>.
If you still have problems, send a zip copy of your theme to support@tabarnapp.com.
Q.Is your Automatic Discount app able to apply a discount based on what shipping rate the customer uses at checkout?

No sorry.
Q. Is the app work with Paypal or other additional checkout buttons?

It works if the Paypal button (or any additional checkout button) is located in the CHECKOUT page. It won't work if the button(s) is located in the Product page (Buy Now) or in the Cart page. Here's the official answer of Shopify Support:
Peter here from Shopify Support!

If your customers select the Paypal option from the cart page vs when completing the purchase through the checkout process then they would lose out on the ability to add a discount code to the order. This is due to how the Paypal integration works as it automatically redirects the customer before a discount code can be applied. 

Have a question?
Email us at support@tabarnapp.com

If possible, add us as a staff member if you want us to help you fix your problem.