How to change font color for upsells inside theme on color background theme
Let's say you have a black background theme and you want to insert an upsell in your theme. Here's how you can change the font color, which is black by default.
2. Create a new upsell.

3. [...] Once your upsell is created, scroll down to the Show advanced option link.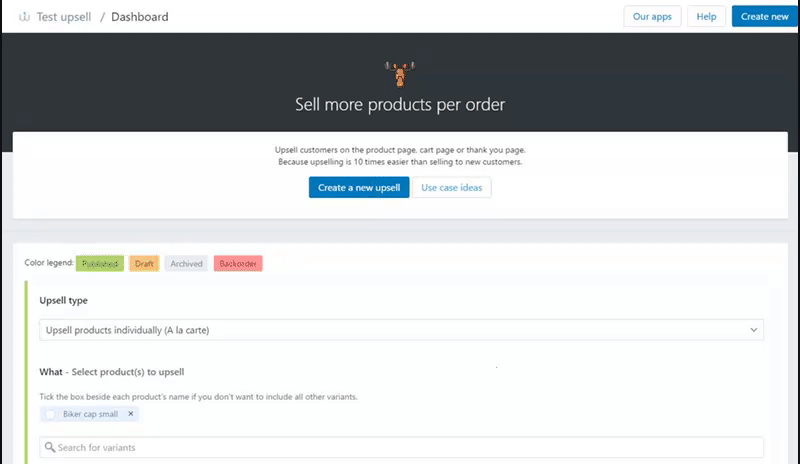 4. [...] Each upsell has a class related to it. This can be styled via the CSS stylesheet.