How to give 25% off specific collections only when specific product(s) are in the cart
I would like the entire cart with the exception of the trigger product to be discounted by 25%. I want to exclude the products which have membership kits included from ever being discounted.
Note: you need to activate the premium plan to be able to save the discount rule I did in #4 below.
1. First, for each TRIGGER product you want to fire the application of the discount, find its Product Type inside each product admin page or here: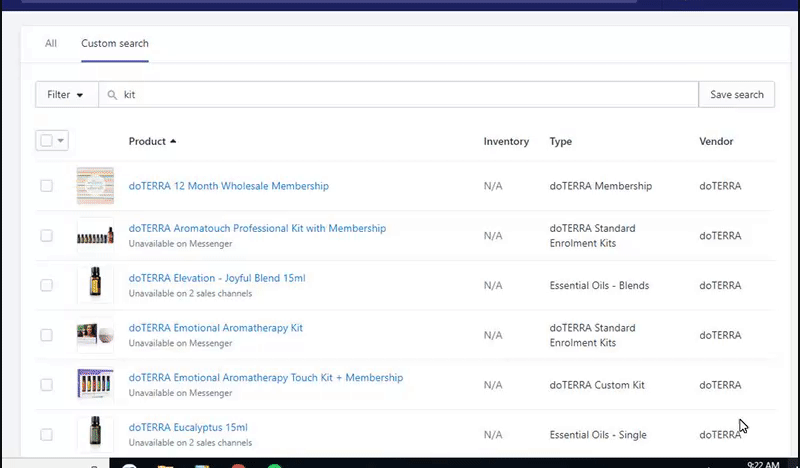 I made my example with only 1 trigger product, being doTERRA 12 Month Wholesale Membership. So I use its Product Type: doTERRA Membership (it's case sensitive, type it exactly as it is)
Note: If you have other product(s) that you want to trigger the discount, add its/their product type in the discount rule, eg. https://gyazo.com/9fd7c7a8bb58afcfc959a0e6fc3e1675
2. I changed the MEMBER discount to apply the discount on All products except the products listed in this Membership Kits collection. So I went into the Discounts section of Shopify, select a % discount on specific collections, and of course selected the specific collections one by one.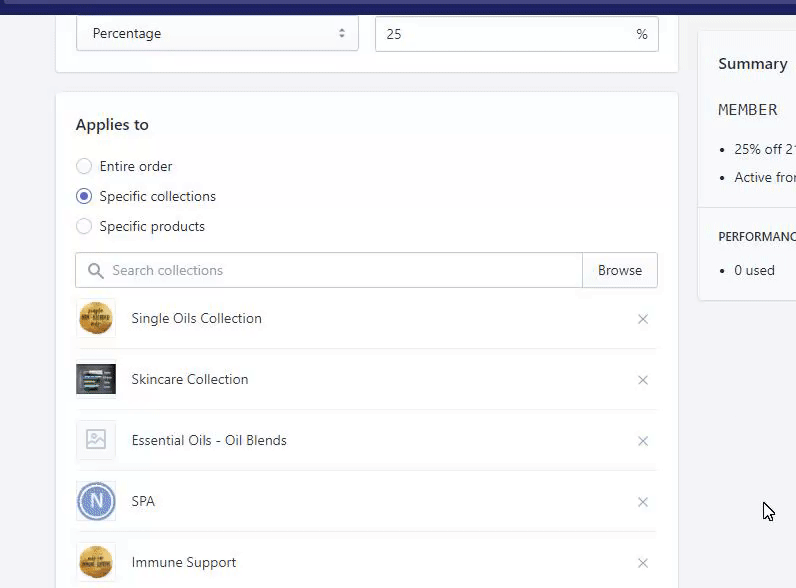 I could have selected a product specific discount, but Shopify allows only 100 products inside the product-specific discount.
3. Here's the result of the rule: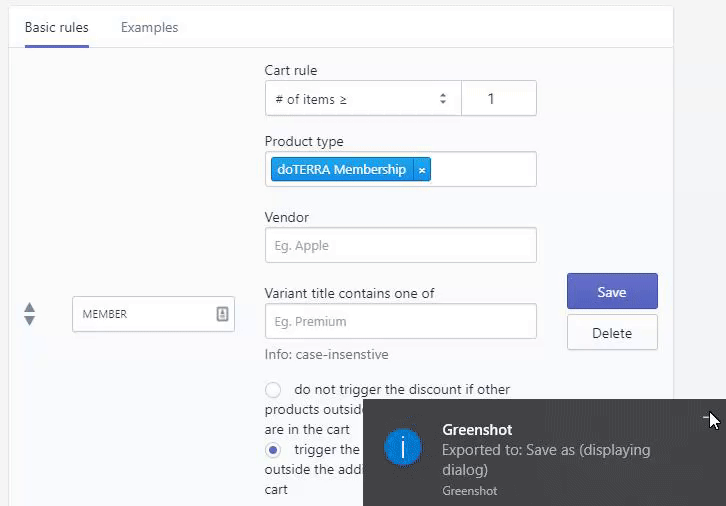 Now you need to go re-create the same discount rule as I did in #4 above and click save and activate your premium account.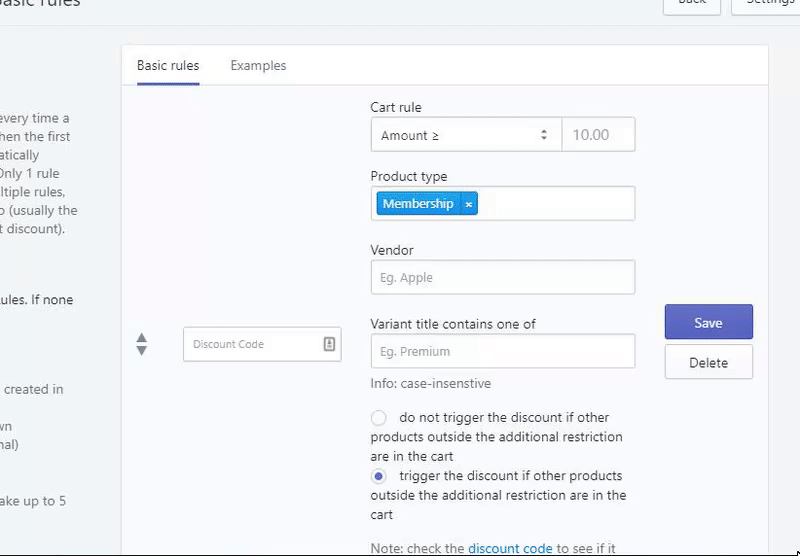 Then wait 10-15 minutes for the discount rule to propagate and it should work.