Smart Deals for Shopify - What kind of discount or offer can I make?
Requires Carter for Shopify
We believe empowering customers to enter a coupon code before checkout was great. But it wasn't enough. That's why we're now bringing it to the next level: empowering customers to use coupon codes that are not possible to achieve via Shopify discounts. Introducing Smart Deals - Coupon codes 2.0:
---
Type of deals
-Whole order
-Specific items
-X items for fixed price
-Cheapest item in cart
---
Stack discounts within one coupon code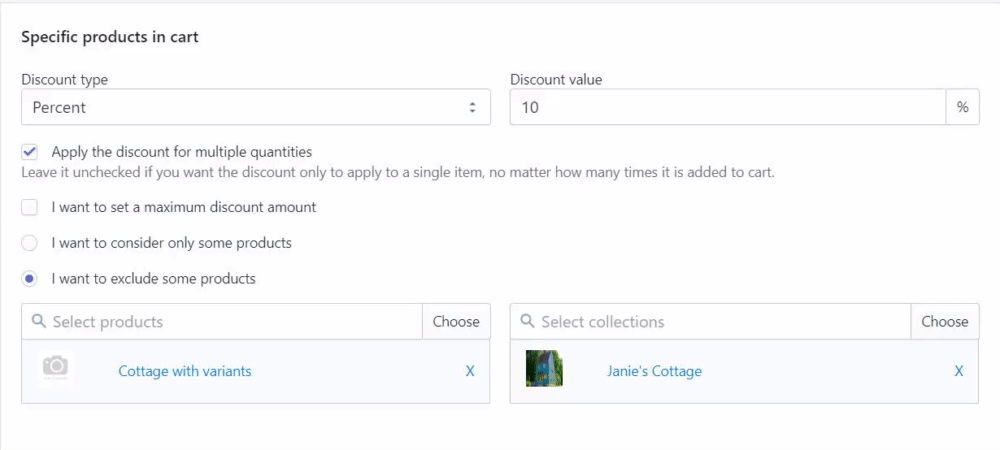 ---
Combine any type of discount with free shipping (for any order or only when some products or collection are present or not in cart)

---
### Set a maximum discount $ amount
---
Set a fixed price for a defined number of products (specific products or within a collection)
---
### Apply discount on one unit or on all quantities of a product (works with % and $ discounts)
---
Include/Exclude some products and collections

---

---
---
Usage limit, per customer or in total.
---
Schedule start/end dates
Test Smart deal codes in your store
---
### 👉 More details on [Carter's Smart Deals](https://tabarnapp.com/shopify-smart-deals/)
---
## 👉 Try [Carter](https://apps.shopify.com/coupon-field-in-cart) free for 14 days
---
## 👇 Post the deal you wish to offer and we'll (try to) make it happen